Hello everyone.
After a small hiatus to get things on track with dad being in hospital I am back in the world of blogs.
Dad is ok – he's going to be in hospital for a long time with rehab and physio but he is alive and we are very lucky to still have him around.
Seeing as this post is on the last day of September I will catch you up quickly with what happened this month.
Competition quilt – early this month I handed in my entry to the NSW Quilter's Guild competition. The theme was 'How does your garden grow?'. The quilts are still with the guild and have been on display (now closed), we get the quilts back in December so I will blog about it more then with photos and explanations.
Customer order – a friend of my sister's rang and asked me to make a tree quilt so that at her mother-in-law's 50th birthday all the members of the family could sign the leaves. There were also several photos featuring the family along the bottom of the tree.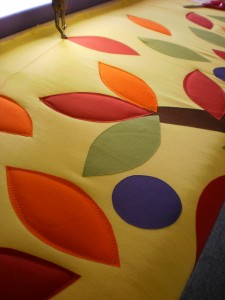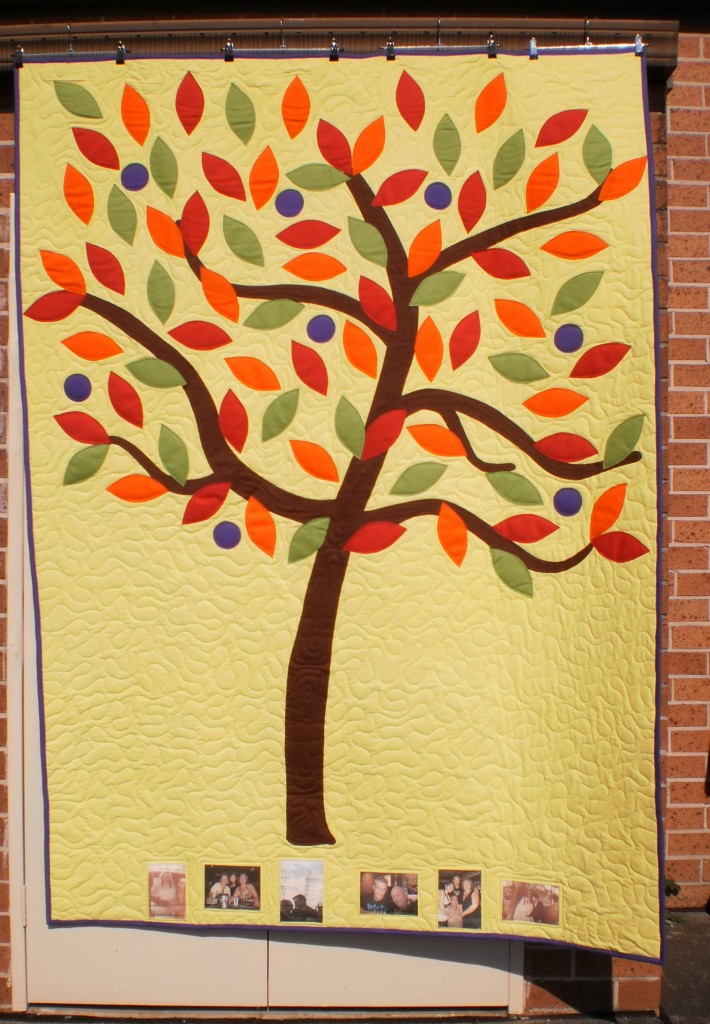 Magazine projects – I've been working on a couple of things for the magazines. A table runner and placemats for Patchwork and Stitching and an appliqué quilt for Australian Patchwork and Quilting. These pieces will be sent down on Tuesday and then I start working on a few pieces for Handmade.
Customer order #2 – St Pius X, Chatswood, is celebrating their 75th anniversary. The children and teachers have made blocks featuring their names and things they like, there is also blocks with the school colour houses, a list of principals and the school prayer. I have been given the task of putting it all together ready for the celebration ceremony in November.
Customer #3 – a friend of mine has asked for a quilt with the images of his favourite band's albums. I'll achieve this by printing them onto fabric sheets or maybe doing some transfers…
UFOs – I have a lovely long list of these, some are a few years old from my pre-shop days. I am slowly working my way through the list. Some will be up for sale, some will go to the magazines as projects and there are a couple that will be donated to charity for fund-raising purposes later this year/early next year.
That pretty much covers September and into October…
Also on the cards at the moment is my favourite time of year…. Halloween. So I'm getting ready for that. 🙂
The shop turns 1 on the 15th of October.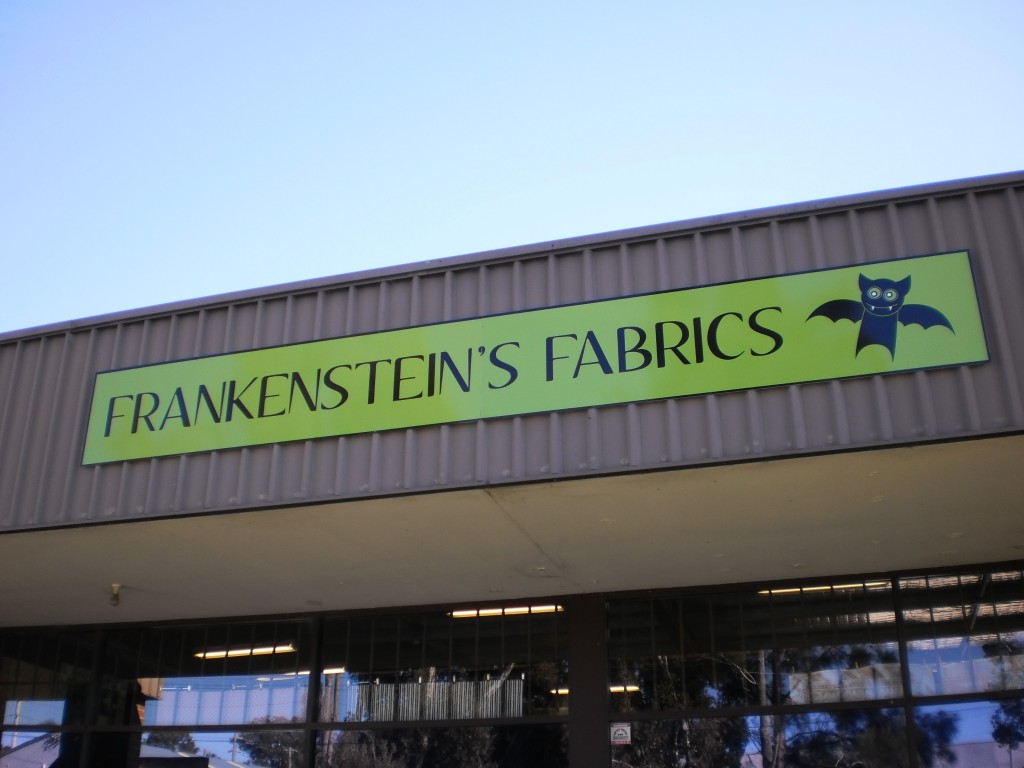 It's all very exciting to have been in business for a year. I'll have some special things in store but you'll have to stay tuned for that. In the mean time make sure you check out the online store as there is 20% off all fabrics until the 15th of October. The discount also applies in store so feel free to pop in and see me.
I'm off to bed now. Hope everyone is enjoying their long weekend.
Marni 🙂