Hi there!
My name is Marni Franks and I'd like to welcome you to my store Frankenstein's Fabrics.
I am a 30-something quilter with a love of things dark and whimsical, a penchant for science fiction and an obsession with Snow White.
I am a published quilter, pattern designer, ex-magazine editor and all round crafty cat lady.
I love to help quilters of all levels – whether it be with a product, machine quilting, quilter's block or just to discuss current fabrics and patterns – I am here, ready and waiting with almost two decade's worth of experience. I pride myself on helping point people in the right direction for their craft hobby – even when that direction isn't towards me – because customer satisfaction is what I do.
I machine quilt for customers from home – many customers post their quilts to me however if you are local to Gosford/Central Coast we can arrange a drop off/pick up.
For more information please feel free to drop me a line and I'd love to see what you are making.
Happy quilting!
Marni x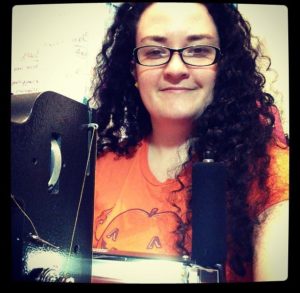 You can find me here –
Facebook: https://www.facebook.com/frankiesfabrics
Instagram: https://instagram.com/frankiesfabrics/