Hi there!
My name is Marni Franks and I'd like to welcome you to my store Frankenstein's Fabrics.
I am a 30-something quilter with a love of things dark and whimsical, a penchant for science fiction and an obsession with Snow White.
I am a published quilter, pattern designer, ex-magazine editor and all round crafty cat lady.
I am the quilter who almost never discovered quilting but dived in to learn something new and found my life's passion. Frankenstein's Fabrics is the dream I never knew I had and the job I always wanted. My passion for fabrics and quilting is only rivalled by my love for my cats. Vladimir (Russian Blue), my furry soulmate (passed 13/6/2016) and Nimbus (Black cat), my homicidal muffin on legs.
I love to help quilters of all levels – whether it be with a product, machine quilting, quilter's block or just to discuss current fabrics and patterns – I am there, ready and waiting with over a decade's worth of experience. I pride myself on helping point people in the right direction for their craft hobby – even when that direction isn't towards me – because customer satisfaction is what I do.
Currently Frankenstein's Fabrics' products are all located at the Gosford Sewing Machine Centre where I teach and work as a sales assistant and sewing machine mechanic apprentice. I machine quilt for customers from home as well as the shop I work in. Any products listed here on the web store are products that I sell in conjunction with machine quilting. Pre-orders are most certainly welcome – just send me a message and I'll work it out for you.
I teach a lot of classes in Gosford. Mainly focusing on getting people started and nudging those UFOs along that people tend to leave in boxes and cupboards for too long. Patchwork BYO is my main class where you can come along with your own project and pick my brain for help. Sign up to the class mailing list here.
For more information please feel free to drop me a line and I'd love to see what you are making.
Happy quilting!
Marni x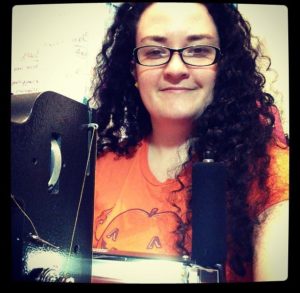 You can find me here –
Facebook: https://www.facebook.com/frankiesfabrics
Instagram: https://instagram.com/frankiesfabrics/